04. Debug Log Acquisition
Utilizing neqto:'s custom neqto.js JavaScript engine, you can easily develop programs to control neqto: devices.
You can also easily debug programs using the print method, which outputs logging information.
There are two ways of retrieving your device's log:
Save the log to the non-volatile memory on the device, and obtain the log by pushing a remote command from neqto: Console.


View the messages in real-time by connecting the device to your computer's serial port, and activating User Console mode.

---
Log Settings

In order to print to the debug log, you need to set the type of output you want for your program.
A list of output types and further information about logging is available on the Log Object page.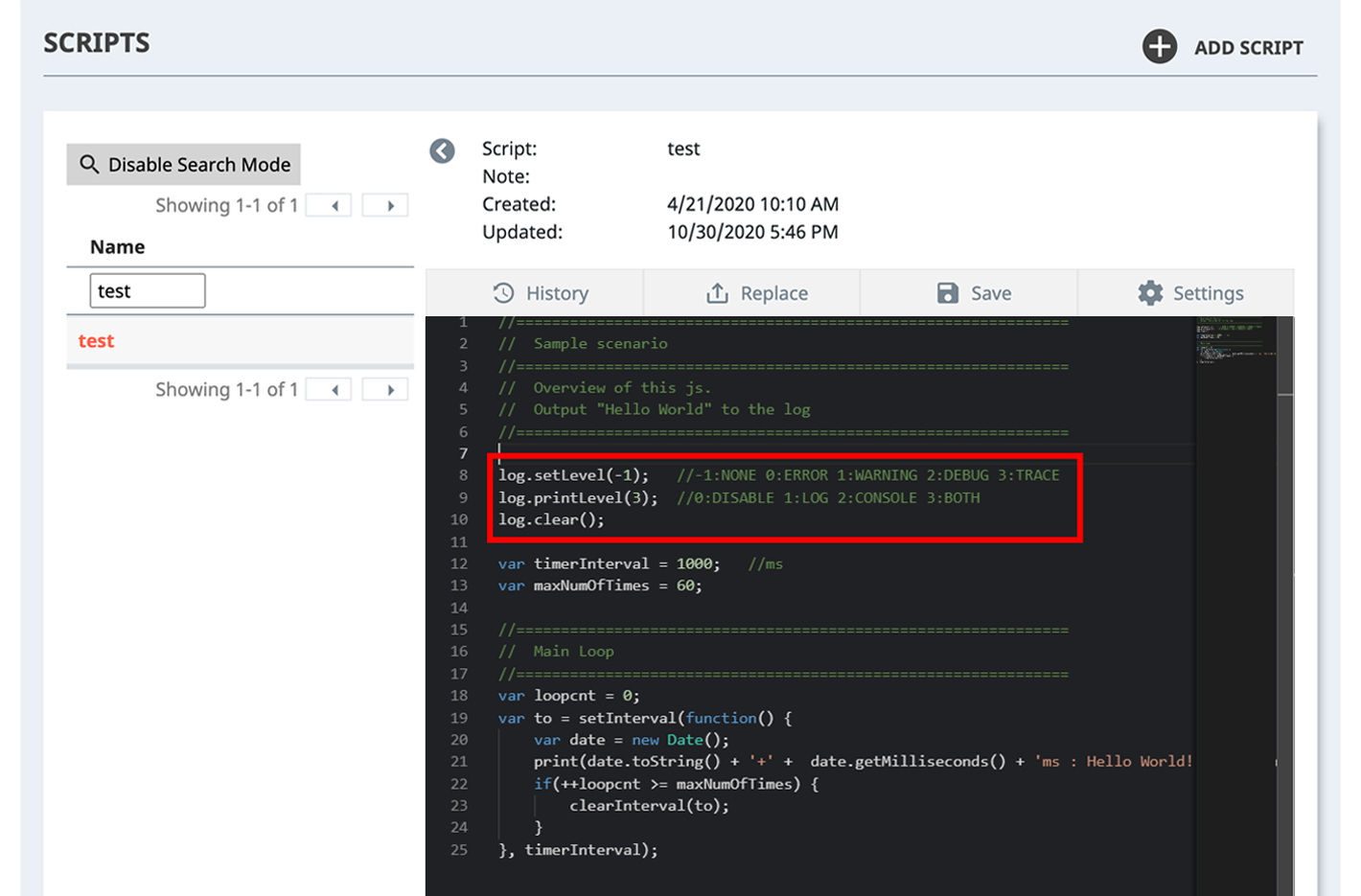 ---
How To Get Debug Logs Via neqto: Cloud Console

The neqto: device has functions to store logs in its internal non-volatile memory.
Logs stored in that memory can be uploaded to the neqto: Cloud remotely, and accessed via neqto: Console.
When a log is successfully sent this way, the log will be deleted, to make more room for future logging.
From neqto: Console, send the "Get Debug Log" command.


After some time has passed, the log data will appear in the Console.


From here, you can download your log.


You can open the log file in your preferred text editor.

---
Accessing the User Console Mode and Viewing Logs in Real-Time

In User Console mode, the UART interface becomes the command console, and you can perform administrative tasks such as the initial set-up of the device or viewing the logs in real-time as your program runs.
Start the neqto: device in the User Console mode.
(Reference link: neqto: Bridge Wi-Fi Module Initial Setup, neqto: Bridge LTE Module Initial Setup)

Open the COM port using TeraTerm(Terminal software) and enter the command console.


Enter the start command to start the neqto: service.
If 'Log output from serial port' is enabled in the log settings, the log will be output on the command console.

---
Updated: 2020-06-01